We have been blessed with cooler weather and some much needed rain the past few days. The break in the heat made it much more pleasant to get out and about today. I started out shooting lots of textures around the house but found nature to be more interesting.



Lily, still on crate rest. The day after I posted her picture last month,
she was in surgery at Oklahoma State University Veterinary Teaching
Hospital to have ruptured disc material cleaned off her spinal cord. She came
home six days later able to walk but within two days she was in severe pain and
couldn't use her back legs. Back to the hospital we went, and she had
another surgery to remove even more disc material and fix things so no
more could leak (hopefully). She's three weeks out from the second surgery
and doing well. She's got a minimum of three more weeks of crate rest to go,
but she's a trooper and doesn't make a fuss. Sorry for the long explanation,
but a lot of you asked, and I thought I should explain the absence of hair
and scar on her back. 7:28 a.m.




"I'm bringing home a baby bumblebee..." 11:55 a.m.




Imperfect or just perfect? 11:56 a.m.




Parched - 11:58 a.m.




A barn I like - 12:07 p.m.




While trespassing to get shots of the barn, I saw this grape vine
decorating a barbed wire fence - 12:08 p.m.




Just a weed - 12:10 p.m.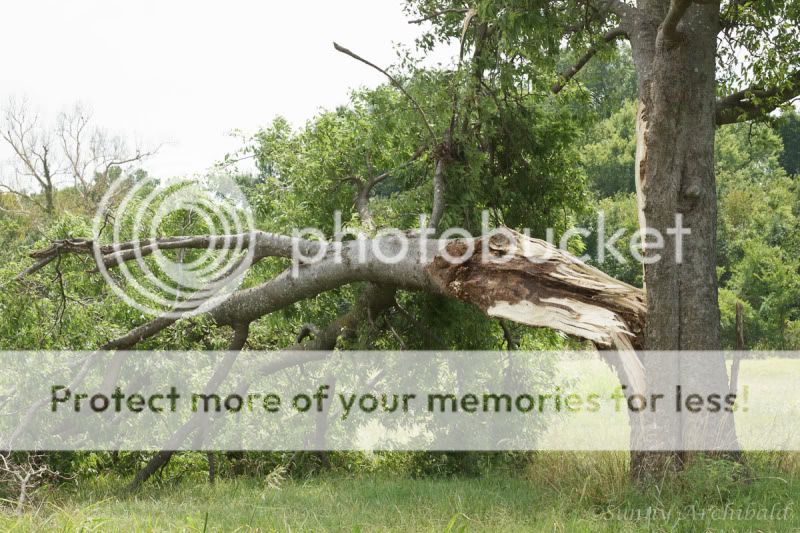 Victim of a recent storm - 12:12 p.m.




Another view of that barn I like.....I like the house, too! 12:17 p.m.




Optimism - 12:28 p.m.




Marshmallow people at the local chocolate shop - 1:46 p.m.




We had lunch at the Main Street Tavern, a great place to eat
in Broken Arrow - 1:50 p.m.
After lunch, it was time to head home and take Lily and Sassy out in the yard to walk around a bit and do what dogs do. Thanks to my shooting buddies, Mary and Jeanne, I had another fun 12th. See you next month.