I woke up to rain this morning.....not what I wanted for a 12 of 12. After a 1:00 p.m. basketball game for my 9 year old granddaughter, Grace, the day brightened just in time for me to start my trip back to Broken Arrow from Oklahoma City along another section of Route 66. I hope you enjoy the ride.



Crape Myrtle outside the gym - 2:11 p.m.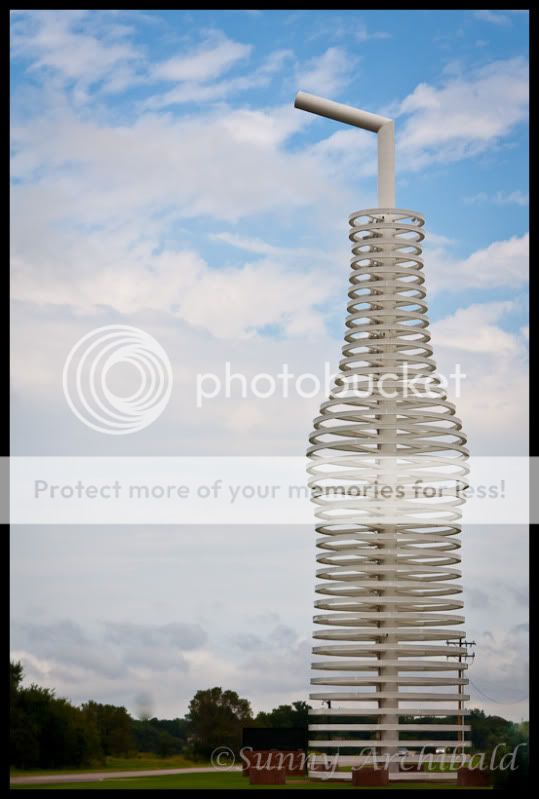 The world's largest pop bottle at Pops on Route 66 in Arcadia, Oklahoma. There are
over 500 varieties of soda at Pops. 3:03 p.m.




The Round Barn at Arcadia, Oklahoma, was built in 1898 by W. H. Odor - 3:08 p.m.




Historical Marker indicating the East starting line of the 1889 land run in Oklahoma Territory - 3:17 p.m.

Land run (sometimes "land rush" ) usually refers to an historical event in which previously-restricted land of the United States was opened for homesteading on a first arrival basis. Some newly opened lands were sold first-come, sold by bid, or won by lottery, or by means other than a run. The settlers, no matter how they acquired occupancy, purchased the land from the United States Land Office. For former Indian lands, the Land Office distributed the funds to the various tribal entities according to previously negotiated terms. The Oklahoma Land Run of 1889 was the most prominent of the land runs.



Another round barn along Route 66 in Chandler, Oklahoma - 3:47 p.m.



St. Cloud Hotel building in Chandler - 3:48 p.m.




Native stone chapel built by the WPA (Works Progress Administration) in 1939 at the Davenport Cemetery on Route 66 - 4:02 p.m.




Weeds and an orange bug on the side of the road - 4:16 p.m.




Strange seed pod on a weed - 4:17 p.m.




Old Davenport Fire Department fire truck for sale along the road in Stroud, Oklahoma - 4:25 p.m.




Old Bristow, Oklahoma, train station, which now houses the Bristow Chamber of Commerce - 4:45 p.m.




Benches outside Bristow train station - 4:48 p.m.


That's it for this month. I hope to see you next month.