This is my last 12 of 12 from Arkansas. I'm moving to Broken Arrow, Oklahoma, at the end of this month and am feeling rather nostalgic. I'm leaving lots of good friends behind. I'm also leaving lots of good memories behind, many of which took place in the homes I shot pictures of this morning. So, let's go.
What I've been walking around for the past few weeks, as I've been getting things packed.
Broken pinkie finger, a casualty of packing.
You didn't think I'd do a 12 of 12 without a flower, did you?
Detour to water flowers at Chris & Estella's house. This cute little gnome resides in their garden.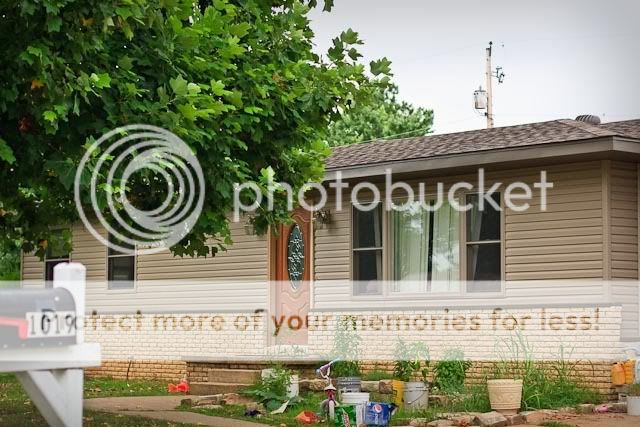 Baer Street house, first house we bought in Mountain Home. We lived here until our house in Florida sold and we could build on Driftwood Drive.


Driftwood Drive house; the first house we built
.
Stonegate house, about a quarter of a mile from the Driftwood Drive house.


Corner of Lake Lane & Driftwood Drive. Are you seeing the pattern here? We loved this part of town. Are you also seeing the pattern of multiple new homes? That's what happens when your husband works for or is a contractor.
Surrey Lane house. I never could warm up to Southern Meadows. It stinks when you have two houses for sale (this one and Lake Lane) and your preferred house sells first!


Northpointe Drive house. A modified version of the Stonegate house. I finally unpacked the wine glasses and china. This was supposed to be the last move for us. We added extra bathrooms, an extra family room, and a big playroom for the grand kids. We built a pool. We were home. Then colon cancer and death entered my world. Time to move on.
Turnberry Court condo. I had it built in 2004, and it has been my home for the last five years. I've loved living here.
Last shot out my back door. I know you've seen it before, but I like it
.
Thanks for walking down memory lane with me. Next month, I'll start making lots of new memories in Oklahoma. See you there. Sunny


Bonus picture of the office of the vet that has taken care of all my critters over the past 25 years. For all his bluster, he's a big softie at heart. He's turning 66........too bad his phone number isn't on the sign. I bet you can Google it! Don't you think he'd just love to get tons of birthday wishes from strangers? If you call, just tell him Sunny sent you. ROFLMBO.